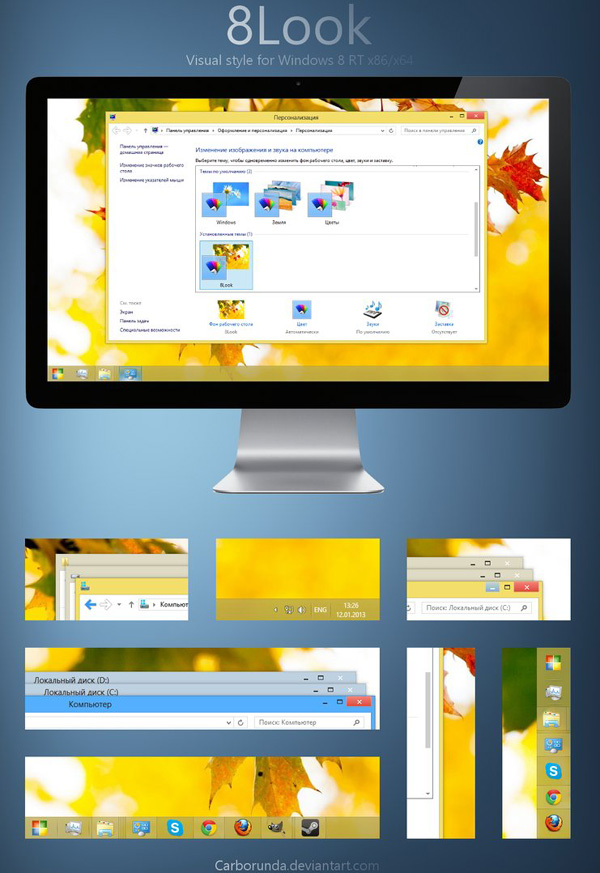 Tag: 8Look Windows 8 th


free 8Look VS for Windows 8 themes download

size: 14.5 mb
Author: Carborunda
Author's Notes:
Support Uxstyle Core and UltraUXThemePatcher.
Support Windows 8 RT x86/x64.

Features:
Default Windows 8 Aero visual style with
New top/bottom/left/right taskbar,
New window caption buttons,
New scrollbar,
New navigation buttons,
New colors for inactive windows.

Installation:
See Install.txt.