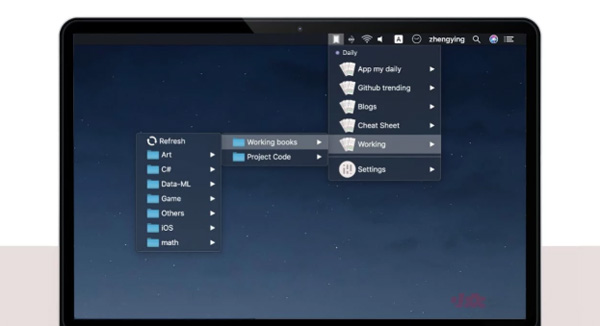 Tag: Hungrymark
Hungrymark – quick launch tool for Mac OS menu bar

Hungrymark is a Mac OS application that can create shortcuts for files, folders, web addresses, and applications. It can pull down menus and reside in the Mac OS menu bar, which is very convenient to use.



The functions are as follows:

Drag and drop to add browser URL

Drag to add local file, folder

Hover Preview

Infinite grouping

Create new bookmarks freely and switch between different bookmark scenes

At present, hungrymark is sold in the MAC app store for 1 yuan.