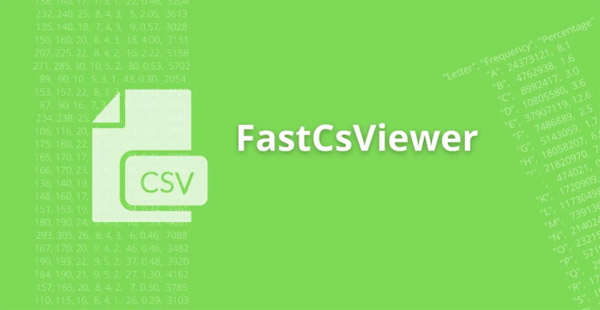 Tag: FastCsViewer
Fastcsviewer is a very convenient tool for previewing. CSV format files in windows. It is only 400KB in size. Developers can open 770m. CSV files in test.



characteristic:

- Small size, only a few hundred K.

- Support drag and drop, throw up the CSV file, you can view it.

- Through the ingenious design of function and algorithm, the large file is optimized, and the speed of opening large file is faster.

- With the function of filtering, it can perform some common search and filtering operations in the CSV file, and export the filtering results.

- You can specify a separator. The default is the standard English comma ",".