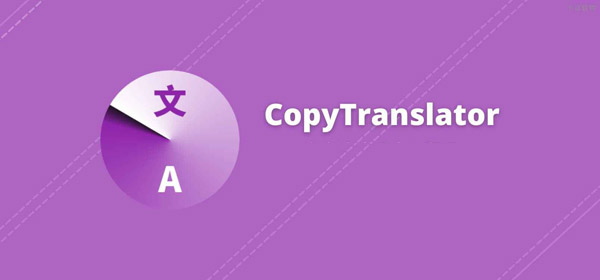 Tag: CopyTranslator
Copytranslator is an open source project, which supports windows, MacOS and Linux systems. It realizes automatic translation after copying text through multiple translation public interfaces. It is very suitable for assisting reading and translation.



Features:

Copy=Translate

Greatly simplify the steps required for translation, just copy the text to the clipboard, and wait to view the translation results in the next second, enjoy the WYSIWYG pleasure, and we also have the Tap to Copy mechanism , making it easier for you to copy text.

Solve the problem of PDF copy translation

CopyTranslator is specifically optimized for English and Chinese pdf line breaks and sentence endings, basically solving the problem caused by extra sentence breaks and line breaks. The following figure shows the translation results using CopyTranslator. It's obvious that the translation effect is greatly improved compared to directly copy and paste to the online translator. At the same time, with the powerful google translation API, the translation quality is guaranteed, and the translation.google.cn used is also faster to connect, no need to worry about network problems.

Multi segments Co-translation

More efficient, while keeping the original segment as much as possible.