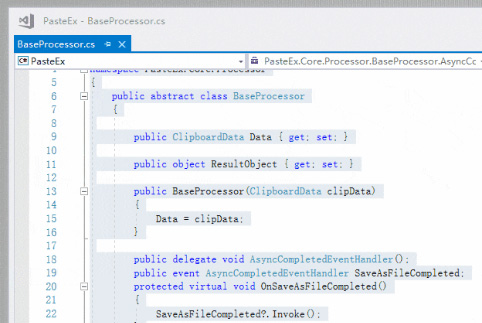 Tag: PasteEx PC Program
Pasteex is a Windows tool that can automatically generate files when pasting. For example, paste the text content in the clipboard as a TXT file; Paste the image in the clipboard into PNG / JPG format.



Paste the contents of the clipboard into files.

*Custom text extension rules.

*Automatically identify the image file extension, and support the transparent PNG and dynamic GIF image.

*Faster and more convenient Monitor Mode.