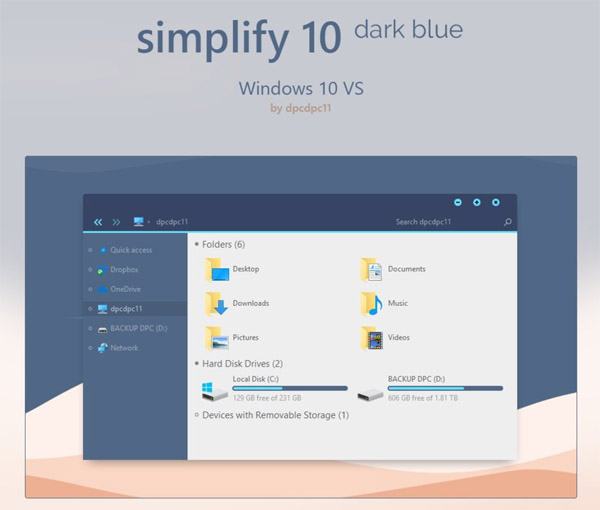 Tag: Simplify


After a long break, I've been working hard to bring you a new Windows Theme... So today I give you: Simplify Dark Blue!

If you liked my previous theme Simplify 10 Dark Colorful then you'll love this one as well, specially if blue is your favorite color.

Of course I didn't forget about the square lovers so I've included a Squared version of the theme as well.