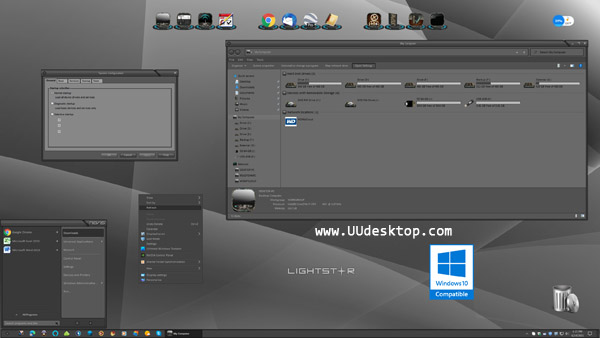 Tag: Windows 10 Nevis
Nevis theme for windows 10 download



UPDATE: Now works properly with Windowblinds 10.84 thru 10.87 on Windows 10, v21H1, fixed a separator issue on right click menus, and fixed the start menu when Start 10 v1.96 is set to show 3 tiles or more on the programs panel. Also fixed the number of clock items showing in the tray area on Windows 10.

Nevis has been updated for Windows 10 only. Thanks to RedneckDude for his assistance in the testing of this skin. Enjoy everyone, and stay safe for sure!